We are privileged to be in the midst of a SaaS boom — Indian SaaS companies raised $6 bn in funding in 2021, with 6 Indian SaaS unicorns minted in 2022 alone. Indian SaaS Companies' share of global SaaS revenues is expected to grow 25x in this decade from $2B to $50B. Despite these impressive figures, the fact is that over 90% of well-funded startups will fail.
The market is an accomplished thresher — very good at separating the wheat from the chaff.
Now, as a startup founder, your own parameters of success might vary. But broadly speaking, those startups that do make it share some common characteristics with a blend of good old fashioned determination and grit.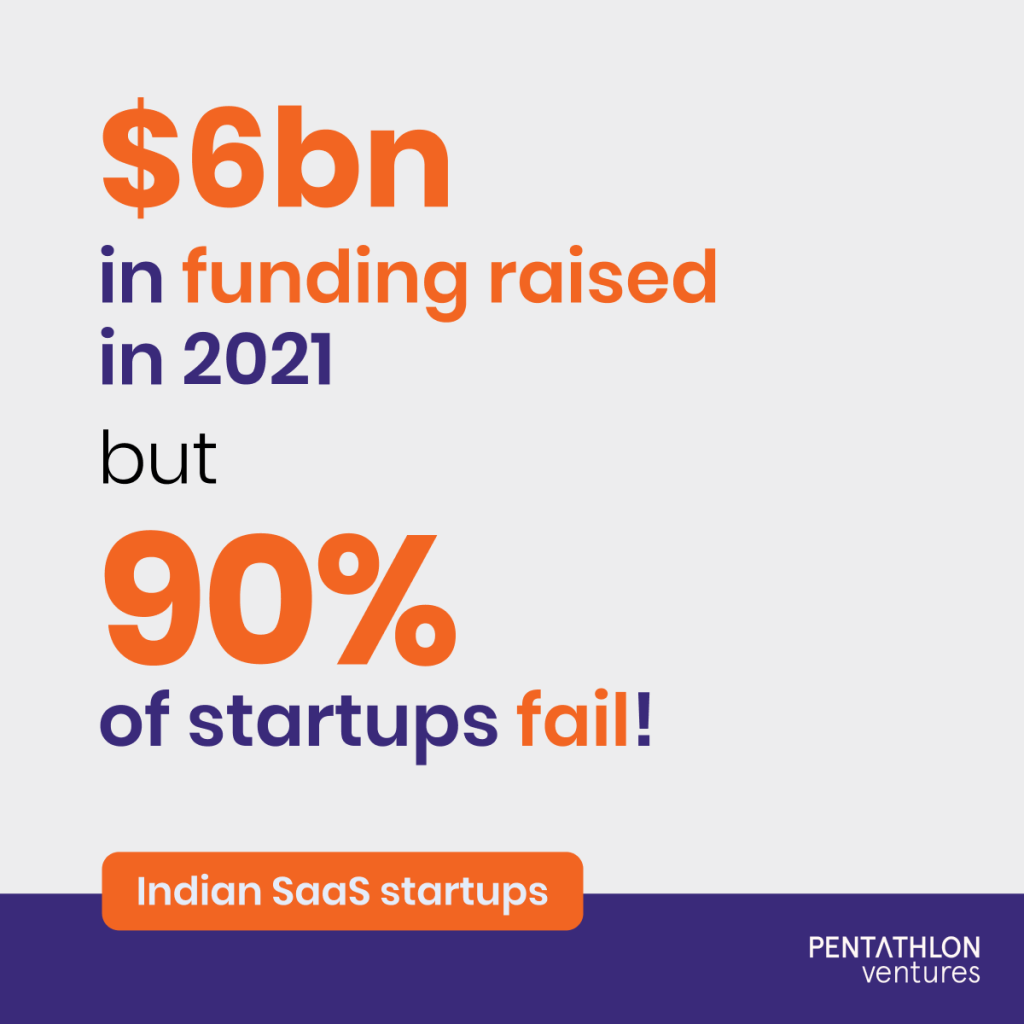 Here's what we've observed from our own experience founding, scaling and funding SaaS startups.
Core Problem and Value Proposition
It's always refreshing to go back to basics. Ask yourself: What is the fundamental problem you are trying to solve? First and foremost, the problem has to be big enough and in need of a solution.
For example, when the pandemic descended upon the world, suddenly the world was in need of a work-from-anywhere solution which was secure and fast.
Or better yet, does it bring to light a problem people never knew existed? Like how the iPhone revolutionised the mobile phone by putting the Internet into everybody's pocket and led to the dramatic rise in content consumption on the mobile platform.
Do that one thing really, really well
Most entrepreneurs set out to conquer the world — perhaps an unavoidable side effect of the entrepreneurial mindset. It's easy to try and do too much and lose focus.
But what usually works is mastering one solution or product, so much that you are 10x better than whatever is out there. A great example of this Brian McClendon and Keyhole Inc — the startup he co-founded.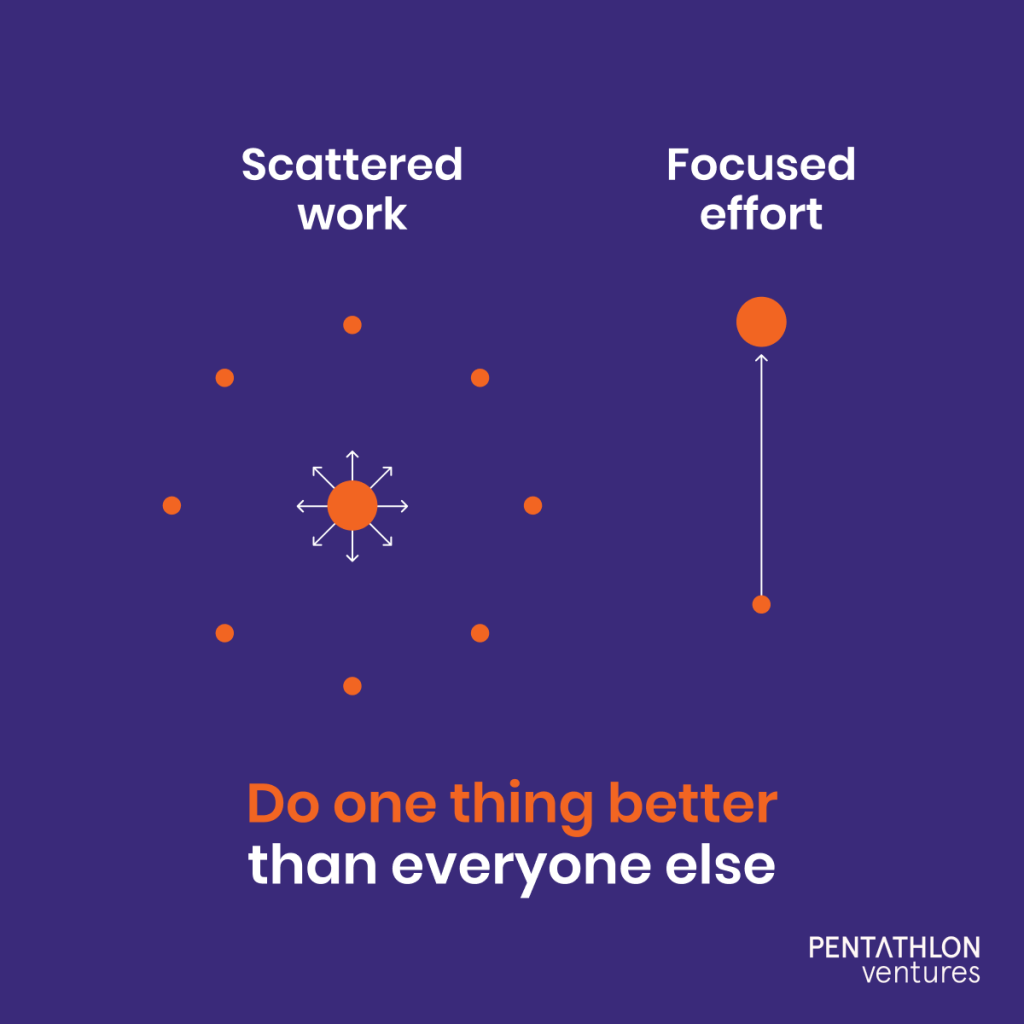 Keyhole Inc was so accomplished in geospatial data visualisation applications that it was acquired by Google and eventually became Google Earth. Other aspects of its core technology was integrated into Google Maps, which then led to Google Street view.
The hardest thing for startups and founders is to say no to additional features or new markets. Slowly but surely this will lead to spreading yourself too thin and losing focus. But becoming the best at solving one particular problem statement makes it easier to answer one question you eventually run into when you look for funding: Why should I bet my money/company/resources on your startup?
If you've done things right, the answer presents itself to customers. "We do this 10x better than anybody else, so your cost is going to be 10% of what you are paying" or "you are going to be able to do this ten times faster than anyone else".
Remember that time is not on your side when you are an unprofitable startup — every day your product does not ship, you are burning cash. But the ingenuity is knowing what features to focus on, and what aspects to compromise with.
Building a niche. Take the example of Salesforce. It first started off as a CRM for corporate enterprise sales. But it doesn't offer the specialised customisations that a sector like Venture Capital might require.
In the last decade, there's a whole host of products like Affinity, Taghash, Streak, Backstop that target the venture capital community. This only goes to show that while you might think of general CRM as an established multibillion dollar market, many SaaS entrepreneurs find great success in focusing on a particular vertical.
First mover advantage
You don't have a monopoly on hard work. You may have the best idea, but the key is how quickly you implement it. Success is biassed towards agility and action combined with adaptation to market circumstances.
Here's an example. Let's say you are making an API for organisations using Whatsapp for Business — an interactive AI engine that people can use to close sales. Given the money involved in WhatsApp for Business ecosystem, a delay of even three months means you are beaten to the punch. So focus on what you are good at, stay nimble, and get the first-mover advantage and the associated market share.
Ease of Use: The journey to SaaS
With SaaS products, the ease of deployment (ability to use the cloud instead of on premise software) is a distinguishing feature which should be a huge competitive advantage. Ensure that you make it easy to start an evaluation (try-before-you-buy) via self-service portals. High touch sales engagements should be held back for large enterprise sales with a high average selling price. Self-service portals combined with a freemium model can accelerate sales by an order of magnitude. Back this up with superb customer service and tech support and you will have a winner.
Show customers the value
Showing RoI upfront matters. Even with "pay-as-you-go" or "pay-as-you-consume" models which are currently in vogue, the buyer still wants to do a cost-benefit analysis.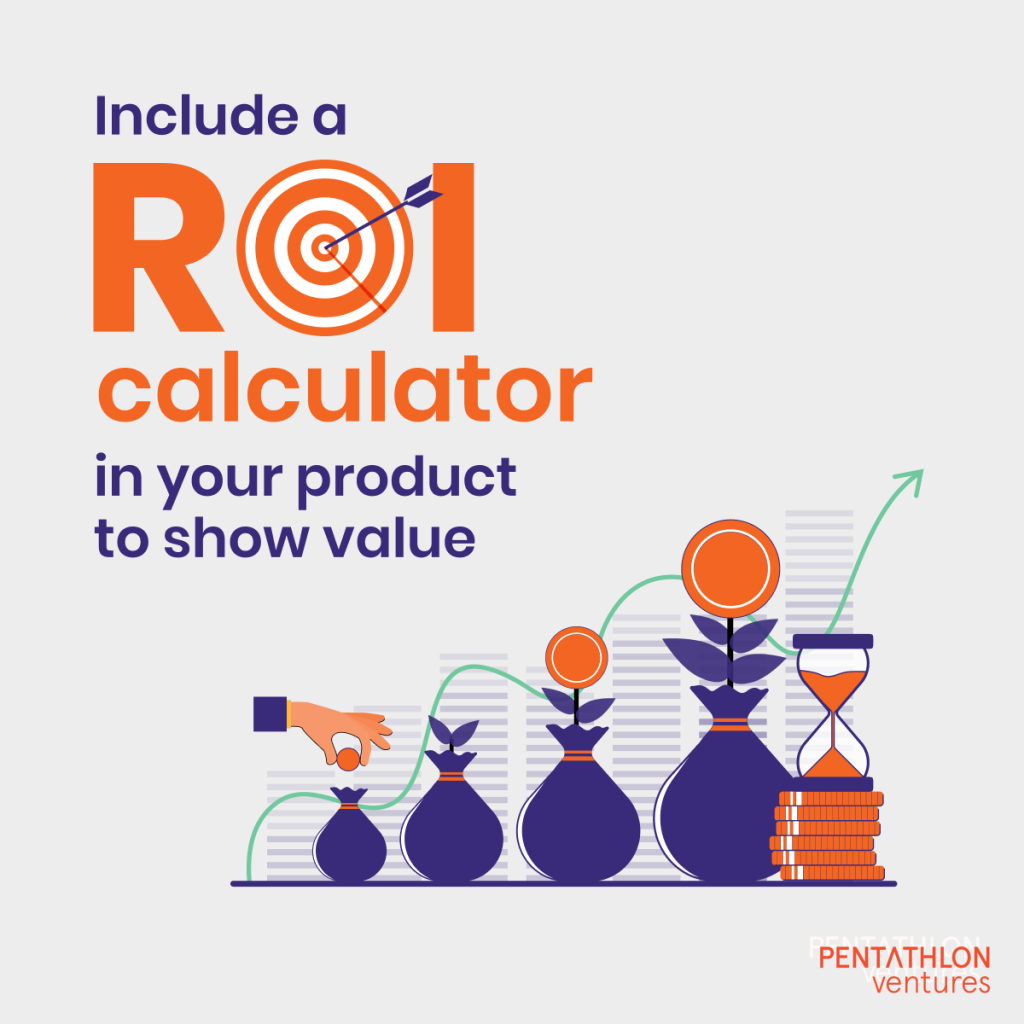 That's because the customer might have to convince someone higher up in the management chain. Here, there's no better tool than an RoI calculator that converts your benefits and other parameters into quantifiable numbers.
Your product works 3x faster? What does that translate to in business terms?
VMWare has a great example of an RoI calculator — it shows how much money an organisation stands to save when they switch to VMWare's services in no uncertain terms.
In Summary
There are many recipes for success in the startup world. But the one that we've tried and tested goes something like this. Focus on the right problem, figure out your value proposition, differentiate by specialising or building a niche, move fast, keep your product simple to adopt and use and most importantly, always deliver on value.
Follow these steps, and you're good to go!
If you've already achieved some measure of success and are looking to expand into new markets, then you might want to check out our earlier article on "Enterprise sales in the US"