Edition 4 l 8th March 2022
It is believed that the Pentathlon was conceptualised in ancient Greece as an athletic contest that could truly test the skills required of a soldier at that time. And when the Olympics were revived in the 19th century, even the modern Pentathlon included events (fencing, swimming, horse riding, pistol shooting, and running) that were essentially a test of the skills expected of a 19th-century soldier.

Although we at Pentathlon Ventures do not expect our founders to fence, shoot, swim, ride a horse, or run cross country, we work with our startups to help them master the skills required for a modern business that can operate at scale.
This newsletter will talk of one such competency that's fast emerging as a must-have for a modern startup – Appreciation of ESG practices.
What is ESG for Early Stage Startups?
Although ESG (Environmental, Social, and Governance) encompasses a range of processes and practices, a simple approach will suffice for early-stage startups. Go with the layman English meanings of ESG, and you are good to get started.
Environment (E) is about your company's relationship with nature. Some of the factors to consider under this head are your climate impact, eco-friendly practices and optimal resource utilisation.
Social (S) is about your company's relationship with society at large, which includes suppliers, customers and your team. This will consist of things like community activities, team diversity and wellness.
Governance (G) is whether you have proper governance systems and processes in place. This will include privacy controls, data security, risk management, ethical operations and more.
Why adopt ESG practices for your startup?
If you are wondering if all of this would be worth your time and what would be the benefits for the business, here are a few points to consider:
Investors – Investors like Pentathlon look at your business from a long-term perspective, 5-10 years or even more. The fact that you have thought of and planned for ESG related risks and opportunities for your business matters to investors. Highlight it in your pitch decks and investor interactions. Your investors will thank you for it.
Hiring – Many studies show that the best talent wants to work for businesses that respect ESG goals like environmental impact, diversity, society and more. Employees also want to know that you have thought of and have a plan to deal with any governance risks for your business or category. A relevant example is that of crypto companies.
Reputation – our ESG work also impacts the reputation of the founder and the startup. Consider the reputation of businesses in India like the Tatas or Infosys and the role of ESG in the goodwill that they enjoy. Infosys founder, Narayan Murthy has even talked of how ESG is to a business what exercise is to the body. Reputation is intangible but impacts everything from your hiring capability to your marketing strategy and returns.
Business Continuity – We have all seen the impact of COVID on businesses. Planning and providing for such risks is an integral part of ESG. You cannot be building beach houses and have not thought of rising sea levels.
Returns – The combined effect of ESG leads to happier customers, employees and stakeholders, which usually translates into better returns for your business.
Go Global – ESG awareness has grown rapidly in the past decade, especially among customers and investors in developed economies. So if you plan to grow and scale your business worldwide, it's only a matter of time before you have to prioritize ESG.
Need Answers? Keep Scrolling
Is seed/early-stage too early to think of ESG? Is ESG still a nascent idea?

The best startups do have the foundation and underlying tenets in place even at an early stage. They might not call it ESG, but the structure is very much there.
ESG is being used extensively for scaled businesses. As per a Gartnerstudy, 85% of investors considered ESG factors in their investments in 2020. Most global enterprises are already evaluating ESG credentials during their vendor/supplier selections. ESG is real today and not a mere talking point.

Is ESG the same as Impact or Sustainable Investing?

Impact and Sustainable investing are about investing in businesses that are meant to deliver a positive impact on society and/or the environment. ESG, on the other hand, is about ensuring efficient operations and financial returns by managing ESG risks and opportunities.

How should a start-up start thinking about ESG?

You can approach ESG from three angles a) Risk b) Opportunity c) Growth.

You could ask questions like:
Is my team adequately diverse? Would there be an impact on productivity and innovation?

How can our technology and data be misused? Have we adopted best practices, certifications, and standards in our industry?

Is privacy integral to how we are building our product?

Is there a sustainability-related risk to our business or the segment we operate in? For example, emission norms, rising sea levels or the carbon footprint of your industry.

Are our manufacturing and packaging techniques sustainable?

What more can we do to monitor and minimise our carbon footprint?
There are many ESG frameworks, and many SaaS tools for ESG reporting to choose from. Some vendors offer versions for startups and VCs
However, for early-stage startups, you might want to keep it simple and to set goals, measure and act based on your assessment of the risks and opportunities for your business on each parameter of ESG. You can continue to build on it and make it more systematic as your company matures.
So ESG is not just good for society but also
great for business!
Recommended Reads
500 Startups has put together a good collection of resources and reports about
ESG for Early stage startups.
Some ESG initiatives carried by our Portfolio companies
Dista has gender diversity and equality as a core belief and they now have an all-women team delivering end-to-end solutions for a key customer! Read more about it here.

TurboHire and Dista are now ISO 27001 certified, a global standard for information security management systems (ISMS).
Investment Highlights – Welcome CyborgIntell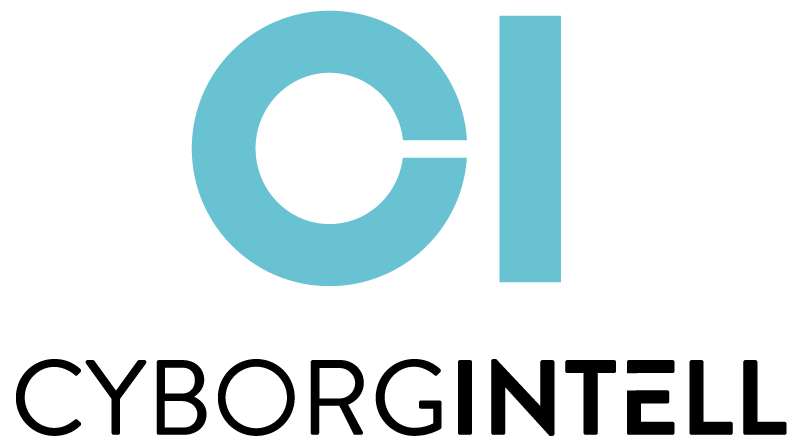 CyborgIntell automates the entire lifecycle of Data Science and Machine learning and we see tremendous potential for companies simplifying AI/ML solutions for enterprises.
CyborgIntell's iTuring products (AutoML+, MLOps & Decision AI) help build, deploy, monitor, and govern highly accurate machine learning models and enable AI at scale.
Portfolio Highlights
| | |
| --- | --- |
| 1. | Riskcovry won the National Startup Award 2021 under the Fintech – Insurance category |
| 2. | SaleAssist was featured on the startup show Horses Stable |
| 3. | Knorish released a Creators Insight Report highlighting trends in the Creator Economy. Several leading publications covered the report. |
| 4. | HPE recently selected CyborgIntell as one of only six startups in their Digital Catalyst cohort. |
| 5. | LoanTap has selected CyborgIntell's AI Platform to amp up their digital lending solutions |
| 6. | In the last two quarters, ExtraaEdge acquired 2 newly minted global EdTech Unicorns, 3 VC-backed EdTech startups, and 40+ new education brands. ExtraaEdge also added 3 education brands in USA, UK & UAE. |
| 7. | Over the past year, TurboHire grew 7x in revenue and 3x in team size. This includes having enabled AI-powered Recruitment Automation at 75 companies, including large organisations such as ICICI, Tata Nexarc, and Zee and fast-growing ones such as Keto, Vajro, and Stanplus. |
| 8. | Unilever recognized Dista for its live interactive marine dashboard that improves the real-time supply chain visibility of its worldwide shipments. |
| 9. | Tripeur has partnered with PeopleStrong for joint HR integration and joint GTM. Tripeur's key new customers include Avendus Capital, EcomExpress and Games 24X7. |
Portfolio Community Board
| | |
| --- | --- |
| 1. | Dista, Extraaedge, Knorish, Riskcovry are hiring across multiple exciting and senior roles. Please check their careers pages. |
| 2. | TurboHire is exploring channel partnership opportunities with other HR-tech startups working across the entire space of the talent function, other than talent acquisition. Startups open to exploring this partnership can connect with Aman. |
| 3. | TurboHire is building a community of Talent Leaders for knowledge sharing and the organisational growth ecosystem. Reach out to Shoan. |
| 4. | CyborgIntell is hiring for a senior sales(experience in BFSI) position based out of Mumbai and Head of Data Science based out of Bangalore. |