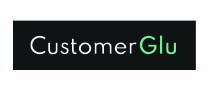 Democratizing Location Intelligence for Enterprises
Customer churn and retention is a major challenge for mobile and digital businesses. To address this, businesses have tried using app notifications but they have not been effective in increasing repeat purchases and improving loyalty. In-app product experiences have emerged as a solution, but building them in-house can be time-consuming, expensive, and require collaboration from developers, designers, and marketers. This has created an opportunity for SaaS founders to build plug-and-play gamification tools that can be easily integrated into a business's product via SDK or APIs.
Gamification has become one of the leading approaches to address the customer churn and retention problem. To address the need for in-app product experiences and gamification tools, SaaS founders can build plug-and-play solutions that businesses can easily integrate into their products. This approach reduces the time and resources required to build in-house gamification solutions while also improving the customer experience.
CustomerGlu is a low-code, plug-and-play, gamification platform designed specifically for digital businesses. The platform comes equipped with a library of templates for various campaigns, building blocks/elements for creating UI, and is intended to be used by marketing and product management professionals with no prior knowledge of UI technology.

The CustomerGlu platform can be easily integrated with host applications via one-time API integration, and setup and deployment usually take a maximum of one week for large customers. The product roadmap includes enhancing the marketplace for templates and the level of personalization, with the integration of third-party data tools. With CustomerGlu, digital businesses can easily integrate gamification elements into their products, improving customer engagement, loyalty, and retention.
kombucha yuccie pop-up tumeric pabst. Photo booth hella raw denim, squid prism roof party authentic

kombucha yuccie pop-up tumeric pabst. Photo booth hella raw denim, squid prism roof party authentic