Edition 5 l 11th April 2022
"If you want to go fast,
go alone.


If you want to go far,

go together".

Start-ups take it a step further by aiming to go faster and further all at once!




Pentathlon seeks start-ups with the DNA of Scale. And one of the vital strands in that DNA is the ability to partner up and collaborate with corporates. B2B start-ups aim for "selling to" corporates. What they miss out on is the potential for "collaborating with" and "selling with" these corporates.
Sounds exciting? Here are some ways you can
explore possibilities for your own
start-up!
FINDING AN ALLY WITH
PARTNER PROGRAMS
Google, Microsoft, Adobe, HubSpot, Shopify – all of these companies have one thing in common – a robust partner program.
Most large tech companies have mature partner programs that look to co-market and co-sell with partners. Your product and cloud partners can help you build over their platforms and create allied products. Your service partners could take care of implementations for you. The aim is to get to a stage where the sales machine of your partner positions your solutions to their customer base and vice-versa.
Try to identify corporates with products and sales models that complement your own. Your offering should be packaged such that it's useful to your partner's customers while also generating sizable revenues for your partner.
REAP THE BENEFITS OF
CORPORATE ACCELERATORS
Another step you can take is to partner with start-up incubators and accelerators. Incubators engage with early-stage companies and are open to a wider engagement – beyond just sales. They offer everything from software and services to mentoring, PR, and investor or customer connections.
In return, most corporate incubators expect very little since their goal is often to build a community presence and encourage the adoption of their products.
However, it's also important to note that corporate accelerator selections can be a bit demanding with the hundreds of other start-ups in competition. Even if you don't make it through, it's time well spent. It isn't uncommon to find start-ups hopping from one accelerator to the next, gleaning the benefits of their programs.
| | |
| --- | --- |
| AIM TO SCALE | |
One of the things corporates love most about start-ups is the aim for scale. You'll stand out to them only if you have lofty aspirations and realistic plans to achieve them. So, if you are in talks with any corporate, make sure you convey your strategies for scaling the business.
| | |
| --- | --- |
| MARKETING YOUR INNOVATION | |
What makes a start-up stand out? Innovation! The ability to come up with creative solutions where no one else has. Corporate leaders see the need to innovate, and that's where your start-up comes in.
For corporates, start-ups are a great place to outsource innovation. The hope is that the start-up's innovation could seed internal R&D or even merge into the business later.
| | |
| --- | --- |
| AN OPPORTUNITY FOR INVESTMENT | |
For corporates, start-up engagements are potential future investment/acquisition targets. As Indian corporates embrace the changing start-up scene in the country, they have also launched their venture arms. Some Indian corporates have even signed up as limited partners (LPs) with prominent venture capital funds.
PERFECTING THE NETWORK
OF PROMOTIONS AND PR
And finally, though not at all the least – Marketing and PR. One of the biggest benefits of partnering with corporates is getting access to well-established PR agencies and networks. It's a win-win situation where you get to share your start-up's story and package it in a way that even the corporate is benefited. With the right framing and storytelling, you are looking at an excellent partnership ahead of you.
KEY POINTS TO REMEMBER:
HELP CORPORATES
SELL :




While corporate leaders may praise your start-up, in the end corporate leaders care most about your ability to help them sell and meet targets.

BE ALERT AND AWARE :




Some corporate leaders are great at paying lip service but do little beyond that. Try not to fall into the lull of success until you see real results. Sometimes, a corporate collaboration can also lead to the start-up journey getting unnecessarily dragged out.

BE MINDFUL OF YOUR STRESS :




Corporate work ethic and the run-around from corporate CEOs can be taxing for already stretched founders. It's essential to understand the long-term play of this collaboration and wait a few months to see results.

MAKE WAY AROUND
THE RED TAPE :




Many large corporates are hierarchical and slow. So you need to identify decision-makers and provide a clear value proposition quickly.

Start-up-corporate collaborations have immense potential. As a founder, take some time to identify the corporates of significance for your business. See if you can employ any of the options above or come up with any novel ways to collaborate.

P.S. Check out how Pentathlon brings innovation partners together to accelerate the growth journey for our portfolio companies here – Innovation Partners.
STRAIGHT FROM AN EXPERT
| | |
| --- | --- |
| | In this video, Deep Malik, the CEO of SaleAssist, a Pentathlon portfolio company talks to Harshad Oak from Pentathlon about their journey with corporate collaborations. Watch to learn about the three kinds of corporate partnerships, along with the Do's and Dont's for successful collaborations. |
PORTFOLIO HIGHLIGHTS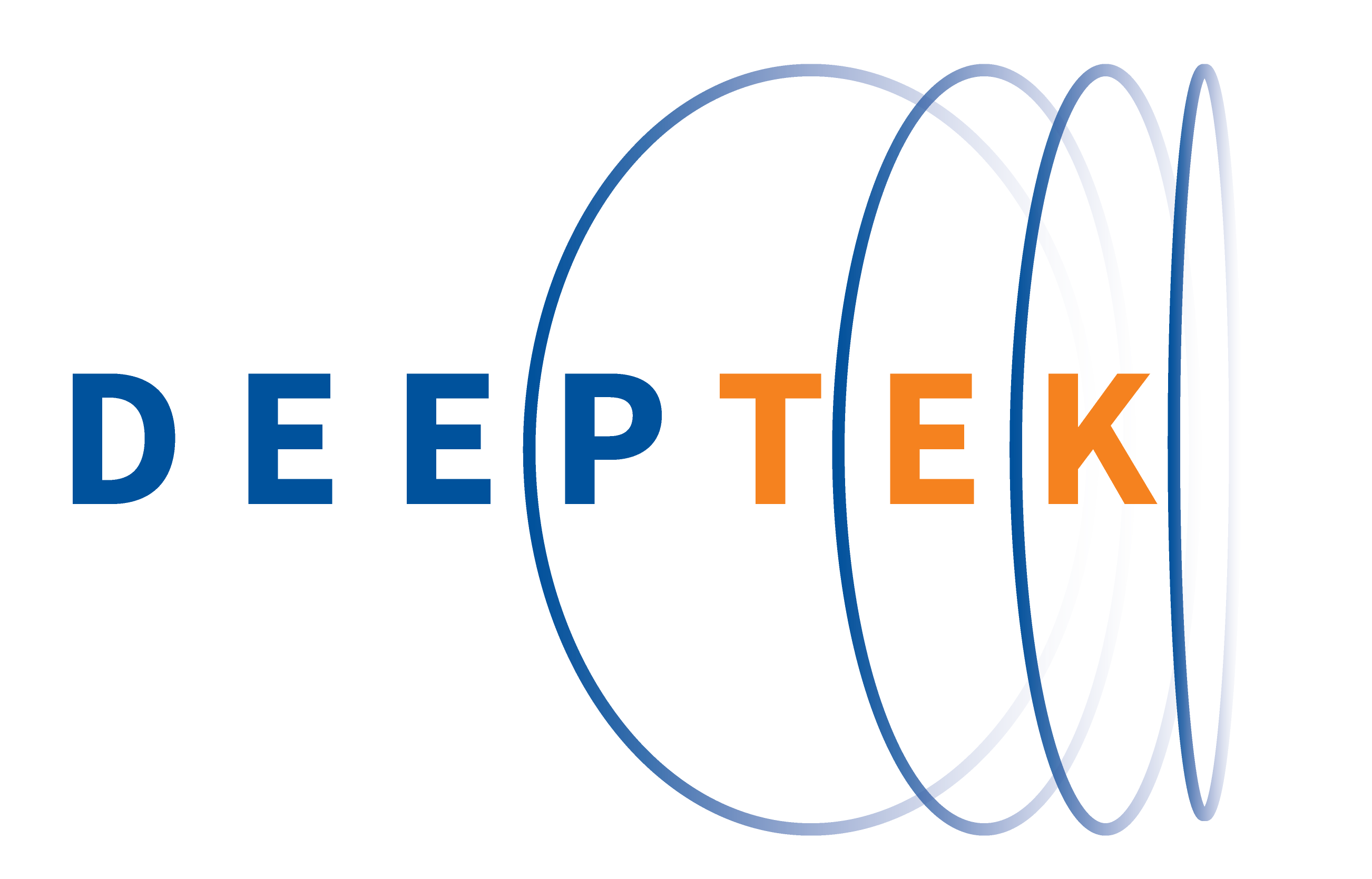 | | |
| --- | --- |
| – | DeepTek closed Series A round of funding led by TATA Capital Healthcare Fund along with Pentathlon Ventures and GHV Accelerator. |
| – | DeepTek's Healthcare screening solution – GENKI was awarded 3rd runner-up during Healthcare Federation of India's first CSR Awards. |
| – | DeepTek's TB Screening Solution– GENKI is helping combat TB in India, Africa, Philippines and Mongolia. Greater Chennai Corporation (GCC) has screened more than 150,000 people over the past two years using DeepTek's offering. |

| | |
| --- | --- |
| – | Mogi I/O partners with 10,000 Start-ups NASSCOM, and is now part of Nasscom Start-up Kit. |
| – | Mogi I/O bags patent for unique buffer-free video streaming technology. |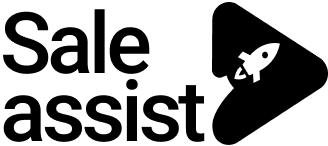 | | |
| --- | --- |
| – | SaleAssist was selected in the 'Salesforce for Start-ups' program and also launched their Agent Mobile App for agents to sell with ease. |

| | |
| --- | --- |
| – | Dista has announced a strategic partnership with NextBillion.ai, an industry-leading enterprise map data + AI platform. |
| – | ClearTrust participated in Affiliate World Global Dubai. |
| – | ClearTrust introduced 12 new filters to their existing product portfolio, and is also now integrated with Trackier, a performance and mobile marketing software. |

| | |
| --- | --- |
| – | Riskcovry won the "IFSCA InsureTech" Hackathon. |

| | |
| --- | --- |
| – | PwC has onboarded TurboHire AI, seamlessly integrated with their HRMS software, Workday. |
We hope this was a useful read.
If it was, add a filter in your inbox so you don't miss the next edition of 'DNA of Scale'.
Share this email with anyone you think should be subscribed to our mailing list. Subscribe here.
PS: Pentathlon helps early-stage technology companies with expertise, ecosystem, and capital. We will love to hear from you to know more about your business and explore how Pentathlon can help you succeed. Please take a look at our FAQ and write to us at hello@pentathlon.vc
Reply to us to share your feedback.
See you in 4 weeks,

Pentathlon Team